OUR STORY
When we launched our flagship program in 2014, our founders were driven by a bold vision for a globally competitive and prosperous Nigeria. Our goal is simple: to harness the ingenuity of Nigeria's young people by enabling them to establish viable businesses, build resilient institutions and communities, and foster a vibrant economy.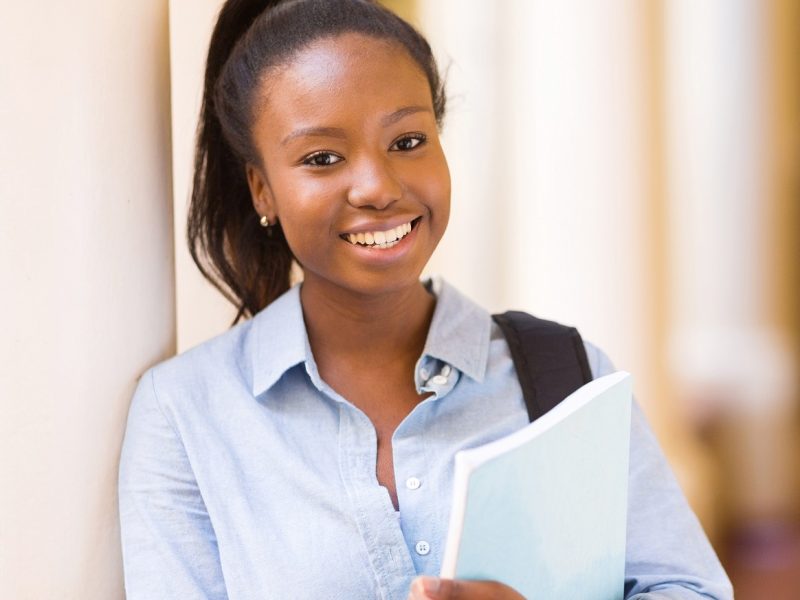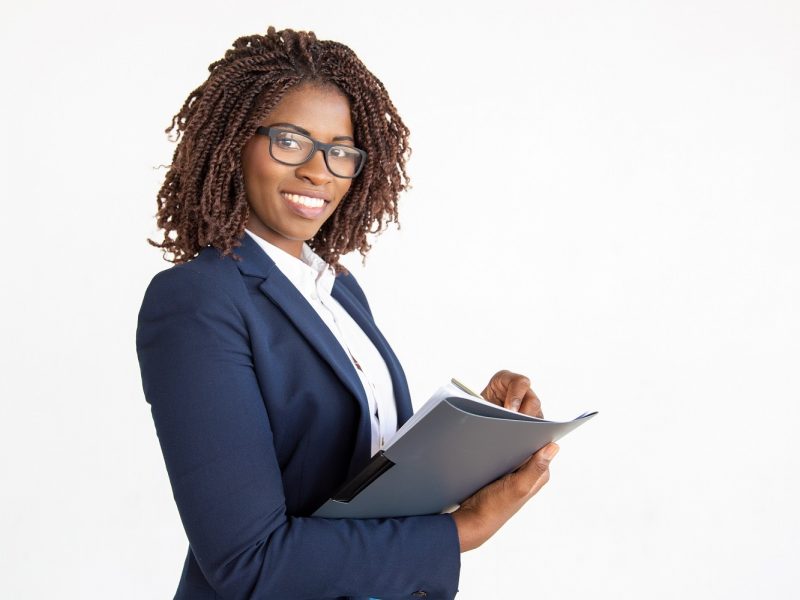 MISSION &VISION
Our mission is to equip young people with the mindset, skills, support systems, and resources needed to unlock their full potential and to participate and thrive in a constantly changing global economy.
Our vision is to see a socially, economically, and politically prosperous Nigeria driven by ethical leaders, problem-solvers, innovators, and change agents that have the ability to revolutionize mindsets and positively change the status quo.
WHY NOW?
"Nigeria stands on the threshold of what could be the greatest transformation in its history. By 2030, it will be one of the few countries in the world that has young workers in plentiful supply. Youth, not oil, will be the country's most valuable resource in the twenty-first century."
– "Nigeria: The Next Generation Report"
Harvard Business School, October 2012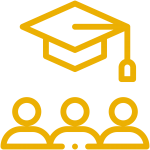 Graduate unemployment rate higher than national unemployment rate
Graduate unemployment in Nigeria is 36.26%. With a national unemployment rate of 27%, a highly educated Nigerian is more likely to be unemployed than the average Nigerian.
(Nigeria National Bureau of Statistics, 2020; Stutern, 2016)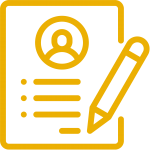 Over 80 applicants per graduate post
In 2014, every graduate vacancy in Nigeria attracted an average of 83 applicants. This number stood at 69 in 2010 and is inevitably higher today.
(British Council, 2015)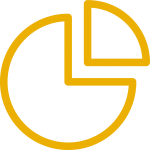 Significant mismatch between graduate skills demand and supply
A negative relationship exists between skills demand and supply, with an estimated skills mismatch of 60.6%. In particular, the least supplied skill relative to demand is communication (67.7%), followed by ICT (66.3%), and decision-making (65.7%).
(Pitan, O. S., & Adedeji, O. S., 2012)
OUR MODEL
Recognizing the limitations of traditional approaches in preparing young people to compete and thrive in a fast-changing globalized world, we've developed a model that forges the future we seek. The "Afara Development Model" lies at the core of all our programs and focuses on a holistic experience to develop future-fit graduates.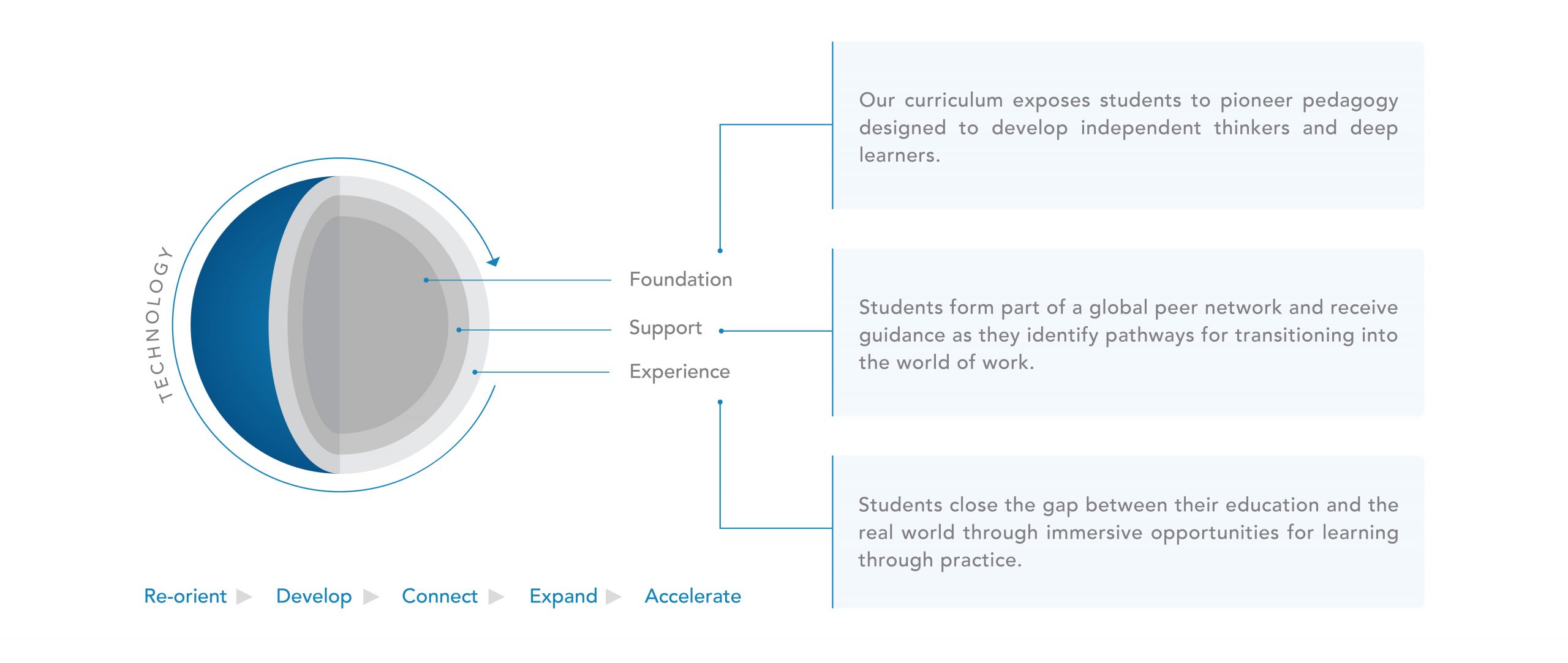 INTEGRITY
We embody the principles of the world we want to see in our words and actions;
We do what is ethical, just and fair in every situation.
COLLABORATION
We believe in the power of working together to achieve shared goals;
We value and respect the contributions of others.
CURIOSITY
We constantly seek new ways of solving problems or doing things;
We ask questions and challenge the status quo.
COURAGE
We bravely pursue ideas that are novel or untried;
We take risks and are not afraid of experimentation.
TENACITY
We persistently pursue our goals with a 'can do' attitude;
We accept challenges and move our ideas forward despite the odds.