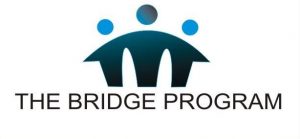 Apply To Be A Bridge Fellow
The Bridge Program is a highly selective fellowship that commences with a four-week skills development intensive camp, followed by a lifetime of learning, strong support and access to opportunities throughout our fellow's leadership journey.
The Bridge Program launched in 2014 and has become highly sought after by University Students across Nigeria. We currently have over 150 fellows in our network who have significantly benefited from their interactions with world-class trainers; professionals; market leaders; employment & internship opportunities and mentoring.
We are currently taking applications for the 2022 Fellowship and kindly request you complete the application form here.  The Fellowship team will notify all applicants of the status of their applications before 31st January 2022.
2022 Fellowship Application Requirement
This year, The Bridge program seeks to recruit some of the brightest and innovative minds to join her fellowship and network. An ideal TBP applicant should:
Our preference is to receive applications from students who have at least two years left in their tertiary education

Be available to attend a residential bootcamp in Lagos next August

Have demonstrated a keen interest in their personal growth and that of their communities

Show tendency of leadership, innovation and entrepreneurial thinking

Appreciate and be able to leverage technology & innovation in problem-solving
Application Deadline

30th December 2021
Interview Schedule

January-March 2022
Finalists Announced

May 2022
Fellowship Timeline

12-24 Months
Bootcamp Location

Lagos, Nigeria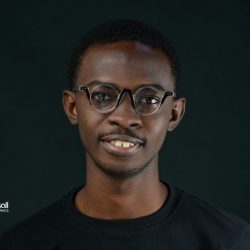 Samuelson Atiba

Samuelson is a technical expert in Artificial Intelligence, with great interests in security, software engineering and machine learning.
He has since leveraged the benefits of the Afara network to secure internships with rising Nigerian tech startups, including Evolve Credit and RiseVest, in Machine learning roles.
Upon graduating from Ladoke Akintola University of Technology, Nigeria, with a BTech in Electrical and Electronics Engineering, The Afara network has aided him in securing admission and successfully transitioning into Cardiff Centre for AI, Robotics and Human-Machine Systems (IROHMS) as a Research Assistant.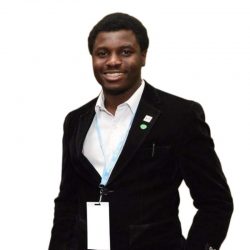 Samuel Adewole
"The Afara Initiative was a turning point in my life. The practical experiences gave me the confidence to take action like never before." 
– Samuel Adewole

Before Samuel Adewole joined the Afara program, Samuel was a petroleum engineering student at the University of Lagos. After TAI, he left Lagos to pursue a degree in business and entrepreneurship at the African Leadership University in Rwanda.
Today, he is the founder of Onepurse, a fintech company and co-founder of Nile Farms, an award-winning irrigation hardware systems startup. Nile Farms has taken him all over the world from London to San Francisco. He is currently a Watson Scholar and wants to solve problems in the agriculture supply chain and extraction.
Nkechi Okochi
"The knowledge and experience gained at The Afara Initiative led me to take up student leadership roles, establish an NGO and represent my university in various competitions." 
Nkechi had previously run an online community for young women, an NGO focused on UN SDGs 2&4 I the last 2 years, and has interned with Bank of America in 2018.
She has currently moved to join the bank full time in London as an analyst in the Global Markets division.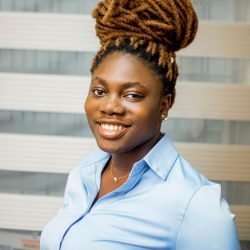 Tamilore Lawal
Tamilore is a law student studying at the University of Lagos. She is an entrepreneur who started off selling breakfast to students every year in her second year in school. She founded an NGO that teaches teenagers financial literacy and has grown her food company overtime. 
Since joining The Afara Initiative, She has been working on a new startup, Cluster, a property tech company a property tech company taking the stress off apartment hunting. She is also an active advocate for no-code tools and is currently building Nigeria's first no-code community called ToolStack.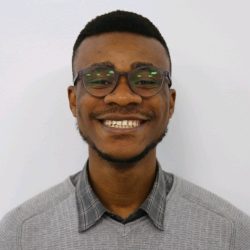 Taiwo John
"The Afara Initiative changed my thought process, challenged me to be a proactive problem solver in my immediate community and by extension, the global community."
 – Taiwo John.
Before joining The Afara Initiative, Taiwo was a student at a polytechnic in Nigeria where he was sure to graduate only to join the increasing pool of job seekers. Through TAI he was able to hone relevant skills he needed to succeed as a budding tech entrepreneur.
After TAI, Taiwo got accepted into the African Leadership University, a world-class Pan African University. He also secured internships with multiple fortune 500 companies.
This summer, he will join Blackrock – the largest asset management firm in the world.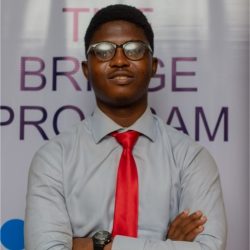 Israel Olujobi
Israel is a third year Finance student from the University of Lagos Nigeria with a passion for global markets, financial and market analysis.
Since joining TAI in 2019, Israel has since secured virtual internships with Citi as an investment intern, Boston Consulting Group (BCG) as a strategy intern, and IEUK as a business operations intern and has founded a small investment group called Rise investment.
Israel recently secured an internship with Bank of America, and will be joining their branch in London in the Global Markets division in summer 2021.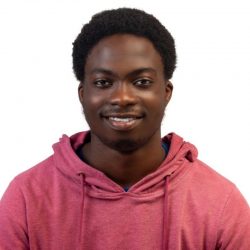 Daniel Osineye
"My experience at The Afara Initiative helped me question my mental models, increased my self-confidence, and stirred me up to do more."
 – Daniel Osineye.
After TAI, Daniel worked with the first augmented and virtual reality (AR/VR) lab in Lagos, Imisi 3D, and organized a pan-African AR/VR Hackathon in South Africa in his last month. He was a 6-month  intern African Leadership Academy in 2018. He was able to develop a school sign-out app, drive the performance of the IT team and implement a Document Storage System. Today, Daniel is a Mastercard Foundation Scholar and the co-founder of Evolve Credit.
He continues to work remotely with ALA on strategic projects. He just joined a successful 25-year old technology entrepreneur to put Africa on the forefront of the global technology industry. 
He is also a MasterCard scholar at the American University of Beirut in Lebanon where he is studying to become a systems engineer.
Selection
In 2022, The Bridge Program will select 100 applicants to go through the phases of development into becoming Bridge Fellows at an organized induction and career fair in December 2022.
Opportunity
The final 100 will have access to our network of young innovative minds spread across the world from Lagos to San Francisco. Fellows will receive professional mentorship that will support career decisions and growth trajectory. Fellows will also have access to our network of professionals across diverse fields who provide internship opportunities, seed funding and employment opportunities.
Powered By The Afara Initiative