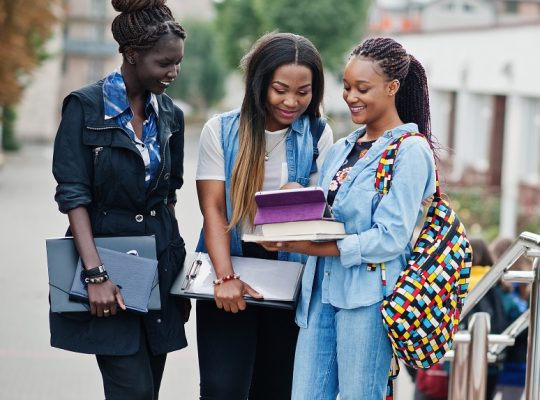 Program Description
We believe that every graduate deserves a rewarding career opportunity. 
We enable career acceleration through our integrated peer mentor-led model and project-based programming.
Accelerate your career trajectory. Registrations open for Afe Babalola University students.
Coming to other universities soon!
Pathway Student Testimonials
I have learned to think critically, to get to the root cause of a problem, effectively gather relevant information, interview various people and drive towards a solution. I have also increased my interpersonal skills, especially my ability to empathize with others

Glory Iyke
Engineering Student, Elizade University
For even the most basic problems, I ask myself questions, sieve out assumptions, and arrive at truths that help me solve them efficiently. I believe that this new-found method of reasoning [acquired through the Pathway program] will positively impact my academics, my career and ultimately, my life. It was definitely time well spent

Kaosisochukwu Nkpolara,
Law Student, University of Lagos
The Problem
As of 2020, 40% of Nigerian graduates were unemployed. All students want to be "successful" but few understand the exact path they must walk in order to achieve this goal in their field of interest. Mentorship from industry professionals - if available - is often too expensive or too theoretical.
Our Solution
The Pathway is a 30-week project-based mentorship course that will kick off at Afe Babalola University will February 2023 with a select cohort of 120 students. Our blend of independent online learning, small group in-person discussions, and full-group online sessions create a learning journey that's experiential and professionally relevant.
What You will Learn
The pathway is designed specifically to challenge and bring out the best in you
In Term 1, you'll do the following – all with the guidance of a mentor and a group of motivated peers:
Set an individualized career goal and make a plan to achieve it.

Work with a team to solve real-world business projects.

Learn critical thinking and problem-solving tools used in top global companies
In Term 2, you'll:
Begin to execute on your career plan.

Develop an employment pathway portfolio (CV, resume, etc).

Practice preparing for interviews

Build a strong, diverse professional network
The Pathway is Unique
The Pathway is unlike any other educational experience because it's
The Pathway Is for You
The program is for all university students – regardless of level or field of study. However, we recommend applying in your 300 or 400 level.
Confident in your career goal? The Pathway connects you with an expert peer mentor who can help refine your plan, build your professional network, and develop the skills needed to excel in your industry!
Considering a career pivot? The Pathway will give you the skillset, support, and network to navigate the uncertainty that lies ahead and land a rewarding career in a new field.
The Pathway Is Worth It
The Pathway is a scalable version of The Afara Initiative's Bridge Fellowship – our leadership development program that's empowered over 200 Nigerian graduates since 2014. These are their stories:
I have always wanted to do something truly impactful with my life, but I did not know how and where to start. My experience in The Bridge Fellowship helped me question my mental models, increased my self-confidence, and stirred me up to do more as well as giving me access to a network of highly driven young people like me.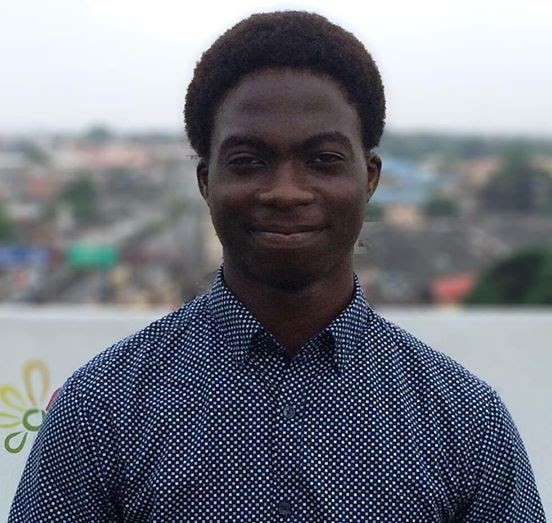 Daniel Osineye
Co-Founder, Evolve Credit, Mastercard Foundation Scholar.
My experience in The Bridge Fellowship has challenged me to always strive to be and do better, and has led me to take up leadership roles I could've never imagined. TBP will leave you feeling like you can change the world. The truth is, you really can.

Nkechi Okochi
Sustainable Finance Analyst, Bank of America
The Pathway Accelerates Your
Career Trajectory
The Pathway is unlike any other educational experience because it's
Admissions + Tuition
The Afara Initiative and Afe Babalola University are partnering to offer The Pathway to Afe Babalola students in February 2023. Applications open on November 18th. Total tuition for The Pathway will be 175,000 NGN. Term 1 tuition will be 70,000 NGN and must be paid by February 8th, 2023. Term 2 tuition will be 105,000 NGN and must be paid on August 8th, 2023
At the close of this program, you'll have:
An individualized, mentor-approved career goal and plan to achieve this.

A strong professional network that enables connection to career opportunities and global peers

A variety of critical thinking and problem-solving tools used by top global companies.

Mentor-approved cover letters, resumes, and interview strategies

A portfolio of work that demonstrates proficiency in your area of interest.
Term 1
Applications for the 15-week Term 1 of The Pathway program will open on November 18th 2022 and will close on January 9th, 2023. Successful applicants will be notified on January 27th, 2023. The course will kick off on February 11th, 2023. Intake will be capped at 120 students.
Term 2
Successful completion of Term 1 is a prerequisite for Term 2. Applications for Term 2 of the Pathway Program will open on May 19th 2023 and will close on July 15, 2023. Successful applicants will be notified on August 1st, 2023. The course will kick off on August 15, 2023.