Collectively we can go faster and today take a giant step, in creating a globally competitive and prosperous Nigeria. 
What is the challenge?
Nigeria is facing an impending human capital crisis with huge implications. With a grossly under-performing education system that is only able to admit about 26% of university applicants into institutions that are largely ill-equipped to deliver high quality education, the graduate unemployment rate hovers around 36%. There is also a negative relationship between skills demand and supply, with the mismatch estimated at 60.6%, driven by under-supply of ICT skills. Unsurprisingly, Nigeria ranks 117th of 131 countries on the Global Innovation Index.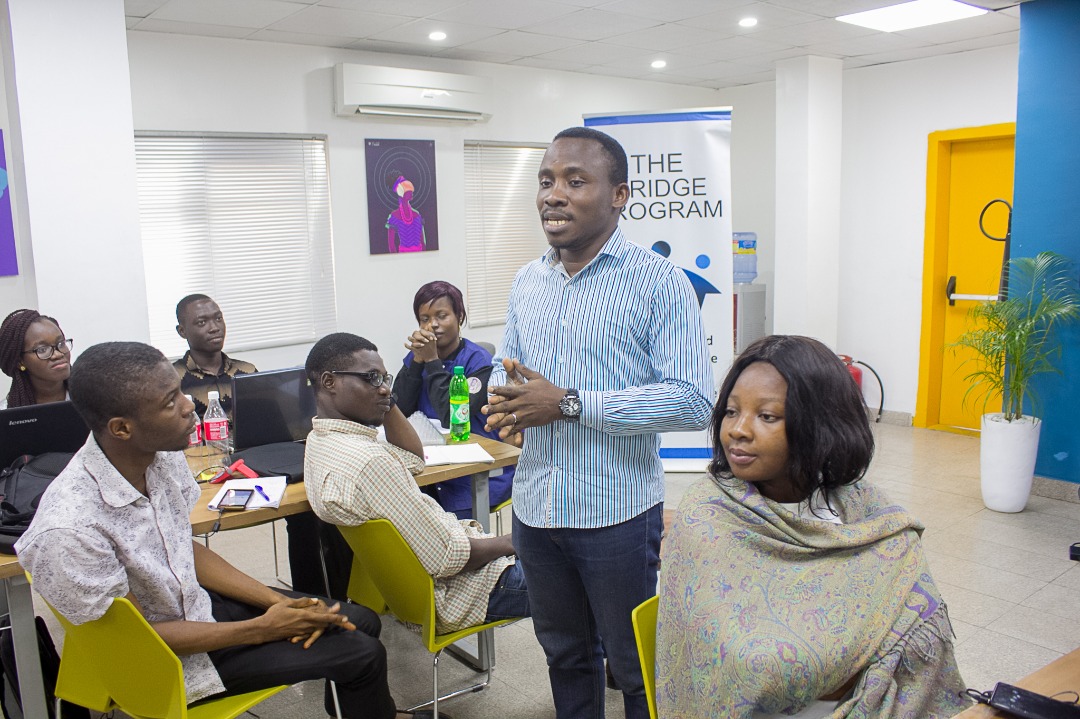 What are we doing about it?
Since 2014, The Afara Initiative has been at the forefront of reversing this negative trend. Recognizing the limitations of traditional approaches in preparing young people to compete and thrive in a fast-changing globalized world, we have developed a model that forges the future we seek. In partnership with universities, our foundational curriculum exposes students to inquiry-based and experiential learning, to develop them into independent critical thinkers with entrepreneurial mindsets. We also help students close the gap between their classroom learning and real-world expectations by providing opportunities for hands-on practice. We then connect them with their global peers and industry experts to broaden their thinking, career options, and access to opportunities and experiences. Finally, we create tangible impact for students by facilitating access to further education, venture creation and first employment.
Why should YOU support us?
The Afara Initiative and our partners are working to maximize human potential for socio-economic development in Nigeria. We are actualizing the decade-long theory "Nigeria's young population can be an economic boon" by making critical smart investments and putting our principal asset "capable youth" into productive use.
When we launched our flagship program in 2014, we were driven by a bold vision for a globally competitive and prosperous Nigeria. Our goal is simple: to harness the ingenuity of Nigeria's young people by enabling them to establish viable businesses, build resilient institutions and communities, and foster a vibrant economy.
How do we make a difference?
Through our programs, participants develop the relevant skills and gain access to a network of global peers and mentors and opportunities that positively change their mindsets, take them on a journey of relentless intellectual curiosity and set them apart as innovators and changemakers of the new Nigeria their generation is dreaming of.
Over the last six years, with the help of amazing donors, consultants, volunteers and mentors, we have designed impactful programs that have created a network of 350 highly skilled, highly connected and globally relevant entrepreneurial young leaders, who work together everyday to develop a globally-competitive Nigerian economy.
In 2021, our objective is to build the foundation to scale our impact – reach more and be more! We intend to increase the number of fellows by c. 300% to 1,000 by the end of the year and then grow even faster in the years to come, reaching 100,000 in 5 years. To do this, we need to strengthen our technological platforms to accelerate our work, increase our cohort size and reach and magnify our impact.
Where do you come in?
We are looking for donors, social impact investors and vested partners to support the next phase of our audacious journey and invest in the 2021 Cohort, our largest cohort ever, who have already been selected.
We can't achieve this without YOU!
The time to invest in Nigeria's Future is now!
Donate via Bank Transfer
Bank Name: Guaranty Trust Bank
Account Name: The Bridge Program
Account Number: O178271245
Reference: The Time is Now