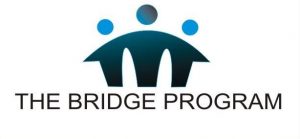 Apply To Be A Bridge Fellow
The Bridge Program is a highly selective fellowship that commences with a four-week skills development intensive camp, followed by a lifetime of learning, strong support and access to opportunities throughout our fellow's leadership journey.
The Bridge Program launched in 2014 and has become highly sought after by University Students across Nigeria. We currently have over 100 fellows in our network who have significantly benefited from their interactions with world-class trainers; professionals; market leaders; employment & internship opportunities and mentoring.
We are currently taking applications for the 2021 Fellowship and kindly request you complete the application form here.  The Fellowship team will notify all applicants of the status of their applications by 30 December 2020.
2021 Fellowship Eligibility
This year, The Bridge program seeks to recruit some of the brightest and innovative minds to join her fellowship and network. An ideal TBP applicant should:
Be a current university student (exceptions are made for outstanding post-secondary school students)
Have, at least, 2 years left in their tertiary education studies
Be available to attend a residential Bootcamp in Lagos next summer
Have demonstrated a keen interest in their personal growth and that of their communities
Show tendency of leadership, innovation and entrepreneurial thinking
Application Deadline

15th November 2020
Interview Schedule

December 2020
Finalists Announcement

December 31st, 2020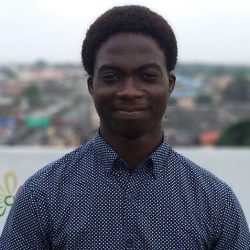 Daniel Osineye
After TBP, Daniel worked with the first augmented and virtual reality (AR/VR) lab in Lagos, Imisi 3D, and organized a pan-African AR/VR Hackathon in South Africa in his last month. He was a 6-month  intern African Leadership Academy in 2018. He was able to develop a school sign-out app, drive the performance of the IT team and implement a Document Storage System. Today, Daniel is a Mastercard Foundation Scholar and the co-founder of Evolve Credit.
He continues to work remotely with ALA on strategic projects. He just joined a successful 25-year old technology entrepreneur to put Africa on the forefront of the global technology industry. 
He is also a MasterCard scholar at the American University of Beirut in Lebanon where he is studying to become a systems engineer.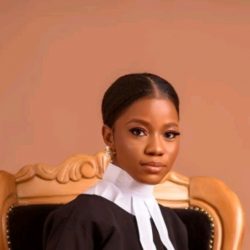 Tobi Oluwasanya
Tobi is a third-year fellow at The Bridge Program. Shortly after TBP, she served as the chair of the executive council of the African Union at the Lagos Model United Nations 2017 conference. She later served as the Assistant Secretary-General of the 2018 Lagos Model U.N. conference.
She recently won the Best Oralist at the Philips Jessup International Law moot court at the Nigerian Law School Bwari, Abuja.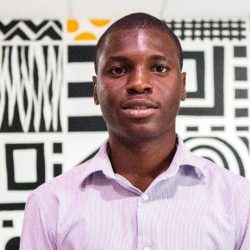 Samuel Adewole
Before he joined TBP, Samuel was a petroleum engineering student at the University of Lagos. After TBP, he left Lagos to pursue a degree in business and entrepreneurship at the African Leadership University in Rwanda.
Today, he is co-founder of Nile Farms, an award-winning irrigation hardware systems startup. Nile Farms has taken him all over the world from London to San Francisco. He is currently a Watson Scholar and wants to solve problems in the agriculture supply chain and extraction.
Selection
In 2021, The Bridge Program will select 50 applicants to go through the phases of development into becoming Bridge Fellows at an organized induction and career fair in December 2021.
Opportunity
The final 50 will have access to our network of young innovative minds spread across the world from Lagos to San Francisco. Fellows will receive professional mentorship that will support career decisions and growth trajectory. Fellows will also have access to our network of professionals across diverse fields who provide internship opportunities, seed funding and employment opportunities.
Apply For Financial Aid
 "No selected applicant should have financial constraint as an excuse not to be a part of TBP fellowship and network" 
– Lara Rabiu, CO-FOUNDER, The Bridge Program.
Upon admission, every TBP 2021 cohort member gets an automatic 50% financial aid in fees support. Hence, selected applicants have to pay the 50% balance of 150,000 (Naira). 
However, we realize this could pose as a challenge to a few, so we created another small pool of funding to ease the financial burden on selected applicants.
Kindly note that funding is very limited and will close on October 31st 2020.
Powered By The Afara Initiative