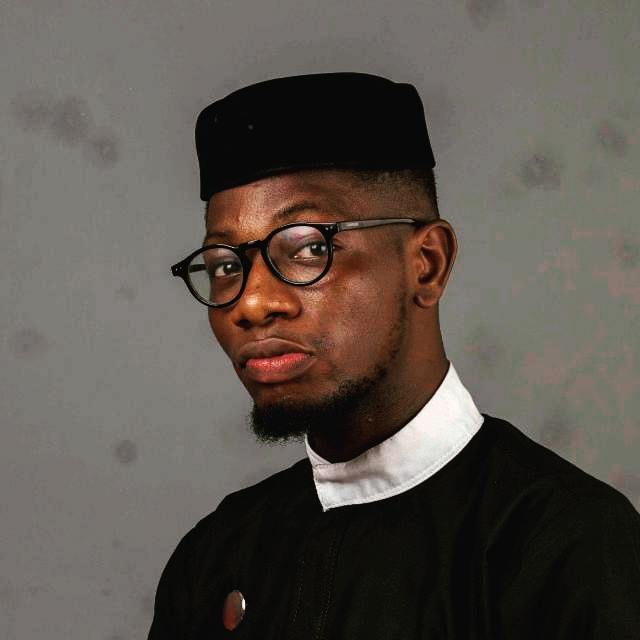 2018
Tosin Ikuyinminu
Communications Specialist & Founder at Hypeman Africa

Tosin Ikuyinminu is a young communication savvy whose career mission is to partner and work with brands, businesses and individuals in telling their unique story using digital tools.
After acquiring his diploma in Mass Communication from Olabisi Onabanjo University, his passion for corporate communication, digital marketing and business branding made him started a brand development and digital media company called HypeMan Africa in September 2017.
So far he has been able to partner with some individuals and businesses helping them with brand management and social media marketing via his company.
He is regarded as a thought leader when it comes to the subject matter of Digital Media with proven vast experience in the industry for over 3years and has been recognised severally as one of Nigeria's Young Brightest Minds.
His interest in youth development and governance started in 2019 after he was selected among the top 11youths in Lagos State under The Lagos State Ministry of Youth and Social Development as he was elected as The Lagos State Deputy Youth Ambassador for Lagos Division. After his tenure ended as one of Lagos State Youth Ambassadors, he was later appointed as The New Media Aid to The Lagos State Commissioner for Youth and Social Development Hon. Olusegun Ganiyu Dawodu.
If he is not caught up with too much work as a digital marketer, you would most likely find him always training young people like himself on digital skills, some of which include; Digital Marketing, Branding/Graphics Designing, Content Marketing, Social Media Marketing, Copy writing etc. This as a result has made him facilitate several intensive trainings both online and offline.
He has also participated in several advocacy projects some of which includes; ISabiHIV Campaign with Lagos State AIDS Control Agency (LSACA), HIV Self-testing Campaign with Nigerian Institution of Medical Research (NIMR), World Contraception Day Campaign with Academy for Health Development Nigeria (AHEAD Nigeria), International Youth Day Campaign with Lagos State Ministry of Youth and Social Development etc.
His brilliant perspectives on youth, media and social issues has given him the privilege to be hosted as a guest on BBC Global Questions, Television Continental(TVC) and Wazobia Max TV.
His passion for digital literacy in the Nigerian educational sector made him started an initiative as a subsidiary project of his company called DigitalCamp which is aimed to equipping students, undergraduates, graduates and working professionals on the core digital skills needed for the future world of work hereby closing the skill gap facing the Nigerian employment sector today. Above all, he is a young man that strongly believes he has the capacity to shape the world better with perspective becoming a thought leader and a global voice.