Editor: Daniel Alumona
Program Manager, Global Peer Collaboration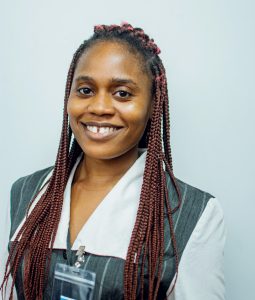 Law Student & Writer.
Faith Nwani
TBP Entry Year: 2021
"Entrepreneurial Leadership doesn't mean they are teaching you how to be a leading businessman. They showed me the true meaning of what that was, they were teaching you how to identify problems and want to solve them. "
Background
Faith Nwani is a Law student at Obafemi Awolowo University who's passionate about Entertainment and Intellectual Property Law, and this has inspired a lot of her career and personal endeavors. She looks forward to someday working in the entertainment and Literary Space as an Author and Screenwriter. She's currently the Vice President of the creative writers' niche, a Co-Host of a literary podcast titled "The Writer's Sauce", and Content creator on Youtube, where she posts Faith and Lifestyle based content.
Introspection
It's been one month since I left boot camp. Thirty-one solid days since I was asked the question, "What's your energy level, Guys? "
Two weeks later and I still do not know what to say when people ask the question,  "How was Bootcamp?" 
When they ask, I expect they want me to fit a reply into a few words or sentences, to give some summary of my experience. How do I tell them that this wasn't some summative thing, like an addiction, but rather, a total revamp?
My life literally changed while I snapped my fingers for others and watched them snap for me (Hiralious at first, but that was how we clapped).
I watched my life unfold, realign and reshape before my eyes; I felt the thrill and had no wish for it to end. My zeal to be better overtook me. 
Perhaps if I tried to tell my story in better-suited details, I could say that what happened in those two weeks is nothing short of a miracle. 
Talking about miracles, It occurred to me that like every miracle, it is important to share so that your testimony may be permanent, the memories are definitely indelible so I'll share with joy in my heart! 
On that note, Brethren, I would like to share my testimony. From the beginning is where all the best stories start! 
How It Started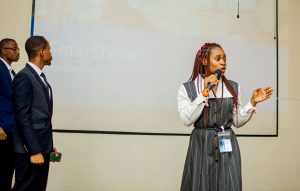 In bold "My testimony goes like this." 
I had caught a bus in motion on my way to Eko. Ékò. The city of the free, of excellence. I was about to be matched with excellence!  Nigeria's equivalent of New York City. Here you were allowed to dream. Here the hustle could make or break it. 
It is important to note that I had left the quiet town of Ile Ife where the famous Obafemi Awolowo University was located with no expectations whatsoever, it didn't occur to me to even have any expectations; I had been battling with imposter syndrome.
I had felt deep down that I wasn't supposed to be here. "who? me?" But I had been grateful, grateful because the whole process of being here seemed so surreal I knew Sky Daddy could only be involved. I rested in the fact that he wanted me there and I was just open to seeing what the Bootcamp would bring, and boy! did it bring many surprises?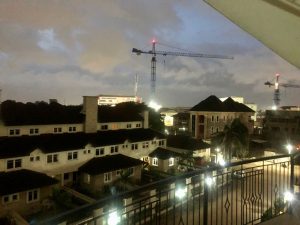 Two things to know before we continue. 
One; God punish poverty. I have never been an "I must make it" fanatic. It was just a resolve within me but now, God punish poverty! The constant thought on my mind as the driver took me around the GRA when I got to the Bootcamp (I do not know what I was expecting, maybe because the name "Bootcamp" makes you think of bushes and soldiers and stress.) but I was in for a treat. Oh! We did work! And how we put in the work! But the environment was super conducive, it felt right being there. I wanted to be something. I wanted to evolve.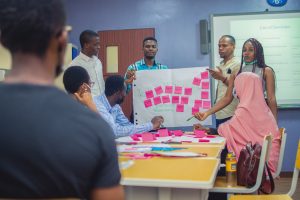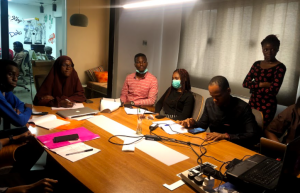 Two; Entrepreneurial Leadership doesn't mean they are teaching you how to be a leading businessman. They showed me the true meaning of what that was, they were teaching you how to identify problems and want to solve them.
I do not know how they thought they could make it work in two weeks under a tight unusual curriculum that was filled with real-life practicals, but THEY DID!.
We did a lot of experientials—little life experiences that tested your true self and thinking models, I left every experiential, EL Core, Assembly, learning a bit more about myself and things I already knew just coming from a different perspective.
Here's how I know they succeeded; I found myself being introspective. I was thinking a lot and it wasn't selfish. It went from "What is wrong with this country?" to "How can I be better for my country?" "How do I contribute?" "How do I speak up" kind of way.
I never thought I'd say this, but I have begun to see my country in a new light.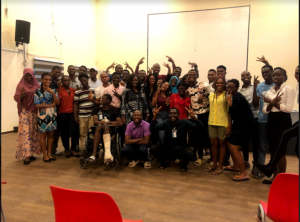 Thor said, "Asgard is not a place, Asgard is a people." 
It feels different now thinking of those words. 
TBP is not a place; TBP is a people.
I know that everyone talks about how amazing people are and it sounds cliché, but I kid you not when I rave about how amazing these people truly are! The first day of camp, had us reciting each other's names in this fun way that made it so each of us felt at home.  " Omoniyi, Tominisin, Faith, Ganiyat, Maryam…". Beautiful faces smiling under that yellow light as we stood in a circle, a circle of young bright, and powerful minds  Communication became easy from thereon. We were divided into Houses(Families). Tinapa, Obudu, Niger, Yankari. We all had educators. Our houses became a safe haven where strangers turned family under the tutelage of incredibly talented educators. 
We had a camp director who was always "Worried" about, and for us. Still remember him walking class to class, smiling, and being incredible. I wonder what being his biological kids would feel like if he treated us this way already. No, he didn't barge into our classes as any parent would. To say that he was amazing is an understatement.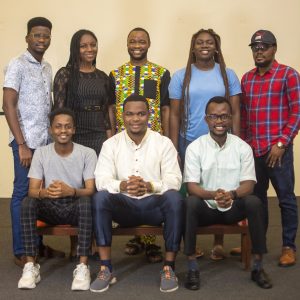 In Fact, they all were. The entire team (Richard, Xavier, Mr Samuel, Mr. O, Daniel, Tamilore, Chidinma, John Igwe) made this miracle happen. There was no fear, just guidance and a constant nudge in the right direction. 
You've read so far, yet I have barely said all. I still wake up and smile at small snippets of memories that flood me. It was hard to come back to the harsh reality that is the present world—truthfully, no wifi is a harsh reality. For me, it was an endless thrill. Even as I quivered on the final day of camp, big podium, small me, presenting a solution to the startup-field experience I'll never forget, I knew there that this was a new me. I could see no limits, it felt like stepping off a wheelchair for the first time, and right there were people applauding, scratch that snapping! Flying doesn't seem so far-fetched, to soar above myself and the limitations I used to think were mine. No doubts it's against resistance, not air resistance of course, but so much that living in Nigeria will throw at me. Proactiveness! The boot camp taught me that—Viktor Frankl from one of our EL sessions had me in awe, a miracle of the mind I'll always embody. One small miracle, two weeks later, I can't stop working towards all the other miracles to come. Big or small, I'll embody them all. You'll see me fly and I'd be proud to look back and say the Bootcamp gave me a miracle. The miracle of a new me!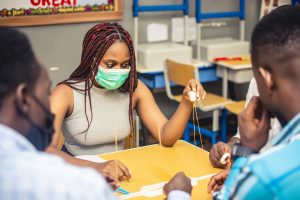 Snaps to greatness!