By Oludayo Olufowob
Alchemist: A person who transforms or creates something through a seemingly magical process.
The two-week impact session ended with a rooftop networking session; an ethereal moment when we met with Nigerians who are making waves in their careers, some from the humblest beginnings. An analogy in mind is Moses being taken up Mountain Nebo and God showing him Canaan. The only difference this time is that we were given the mandate to challenge the status quo and conquer! The Cohorts, as we are called, were given a gate pass to Promised Land (Peculiar to find individual experiences). We had prior to this time been fully equipped with armory to be and influence the change we desire in our "Promised Land".
The Bridge Program Nigeria is an initiative birthed in 2015 by two amazing Nigerian women- the real heroes without capes- Miss Lara Rabiu and Mrs. Joke Odocha. According to the former, the two friends realized the need to make Nigerian youth better suited to match their foreign counterparts in terms of entrepreneurial skills and work ethics. Alas! Not every Nigerian merely blames the government for our woes and folds their arms waiting for a miracle. It further buttresses the point that when one has a vision, isochronal with grit, it will definitely come into fruition. Another is that friends who share similar visions and goals are quintessential for success. My experience with these women further strengthened my resolve that an elixir to Nigeria's leadership woes, is more women participating in governance thus defying the inherent stereotype in the Nigerian System.
It is a 10-week program, which began in October 2018: First two weeks for online interaction; the second two weeks for a Bootcamp and the last six weeks for interning. In my wildest imagination, when I filled my application form and turned in my essays; I had no clue that I had embarked on a journey to realizing my Personal Legend. After I had scaled through the first phase, I was slotted for a virtual interview. On the D-day, I began to stutter out of anxiety. And my interviewer, Miss Lara categorically pointed out the need for me to better marshal out my points more eloquently. This was the first omen that my core beliefs were going to be shaken. True to this, over the course of the Program the phrase "Pitch Dayo!" from my instructor-Mr John Igwe became part of my subconscious, whenever I was to deliver a speech, till I mastered the art; especially the "Obama Effect" on any crowd. After my interview, I was distraught because I knew I had blown a major opportunity. But the universe always has a way of conspiring to help bring one's aspirations into fruition; I got a second bite at the cherry a week before the program started and I got admitted! For a fact, you would never know how much of a good dancer you are till you are blown away with good news.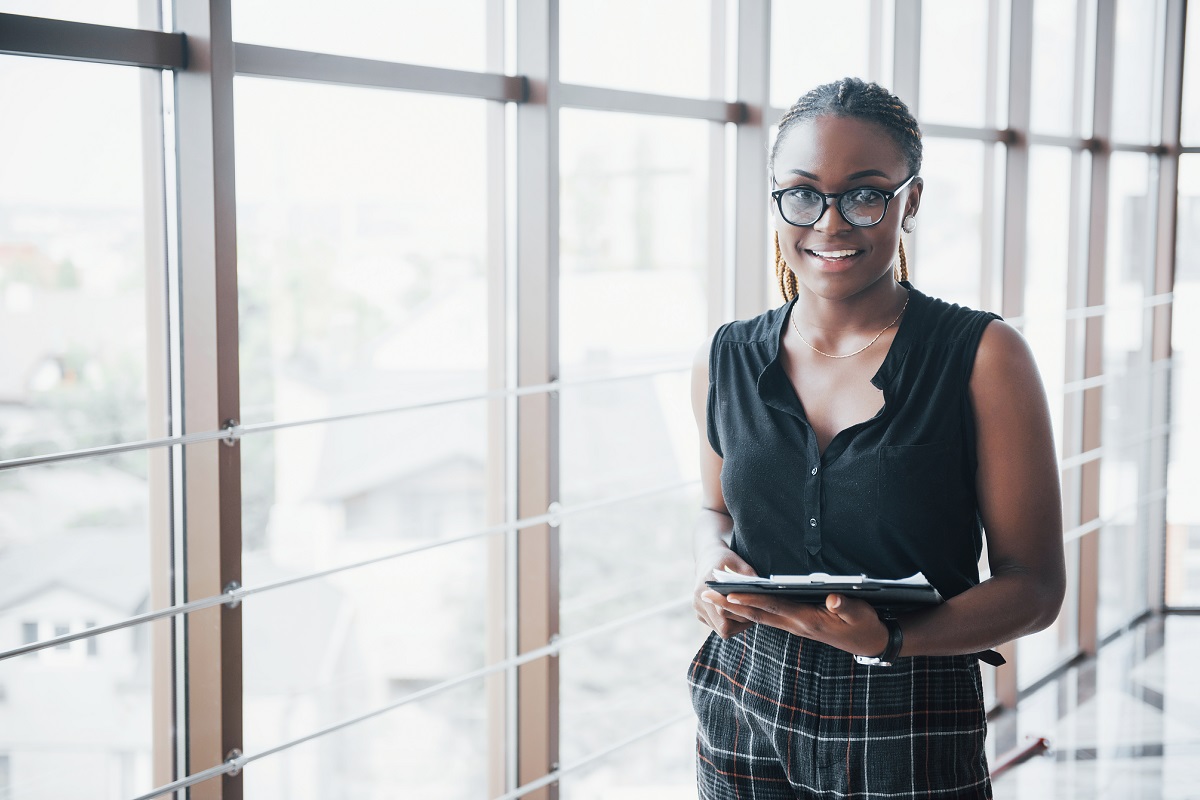 The entire program is aimed at building young Nigerians with the winning career and leadership masterplan. It achieves this by providing them with the requisite network, skills, and resources. During the program, the emphasis was placed on synergy, networking, career support, and internships as the ingredients for success in our leadership, entrepreneurial, and entrepreneurial journeys. In the course of our online interactions, the spotlight was shone on Chimamanda's Danger of a Single Story. I realized how this is a problem that has eaten deep into the fabrics of our culture and transcends even personal relations to the national sphere; to leave unobtrusive dastardly effects, and the need to correct this mindset. After which I attended the much-anticipated boot camp; wide-eyed and with bated breath. Lessons were taught in the most unconventional manner ever; relaxed, fun, and interactive. I grasped everything at an incredible pace. Without any gainsaying, there is indeed an urgent need for a revamped educational system; tailored to the peculiarity of every student: Not the student-taskmaster relationship obtainable in our clime. We were taught those aspects of education which are easily negligible. It was evident that the organizers were keen on character-building coupled with intellect. Modules on emotional intelligence; proactivity; networking amongst other "life hacks" were taught.
Apparently, the initiators of this program realized the need for practical-real life experience- sessions to further reinforce an idea. The whole learning method was in sharp contrast to what I was used to all my schooling life. We had over ten stars in their respective galaxies lecture us on practical steps to making a difference in a career. More so, we paid site visits to two charitable organizations committed to remedying societal ills and achieving the sustainable development goals- Girl Code Africa and Kindle Africa. Both organizations were founded by Nigerian women who were driven by more than pecuniary benefits. Perhaps, these visits were aimed at making us understand that satisfaction and success do not necessarily have to be quantified in terms of monetary gains, rather the extent of the impact on people and the accolades will follow. At least that was my take-home: Mrs. Ajayi-Akinfolarin of Girl Code Africa was recently nominated as a CNN Hero for her altruistic contribution to education.
It is worthy of mention at this juncture that the initiators of this program are better recruiters than Barney Ross of The Expendables. Out of 250 applicants, 21 were admitted. Each with their peculiar stories-soon success stories-as diverse as the parts of the country they were from. Just as certain as it is for the Sun to rise in the East; we had "My story sessions" every morning, through which we got to know one another better. Each story was marked by determination, grit, and an unquenchable thirst for success. Most of the participants are world-class brewers of lemonades because they squeezed the juice out of the lemons life threw at them. Something really remarkable is the fact that at The Bridge Program, those who were unable to withstand the heat of the infamous Nigerian Universities were neither marginalized nor judged as it is the norm. We were taught team-bonding and synergy through carefully tailored activities. Together, we formed an undaunted Calvary riding on "Success-horses", to remedy vexatious ills we identified as plaguing our society. This army was never short of food supplies at any point as we were daily fed, and almost made unfit.
My instructor always emphasized the need to develop a problem-solving mindset. It is not enough to just identify the problems but also solve them. Subsequent to this, alongside three other team-members I started working on a "Spring Mobile Application" for MSMEs in Nigeria; which is the fulcrum for any economy. The sad reality there is an inconducive environment that makes it difficult for these businesses to thrive beyond their first year. We were opportune to sell this idea at the end of the Bootcamp. However, at the Career Fair sometime in December, we will pitch the workability of our project to investors.
The past month has been the forging process. Undoubtedly, through this somewhat magical process, we have been transformed. Come December, at the Career Fair, you will be seeing refined entrepreneurial leaders, problem solvers, globally competitive, and most employable Nigerian Youth; far from lazy. Guess what? This came at no cost. Maybe some good things in life actually come free after all.
Cheers to the golden of December!
P.S: Visit Thebridgeprogramng.org
Yours truly,
Oludayo Olufowobi, TBP 2018 Fellow